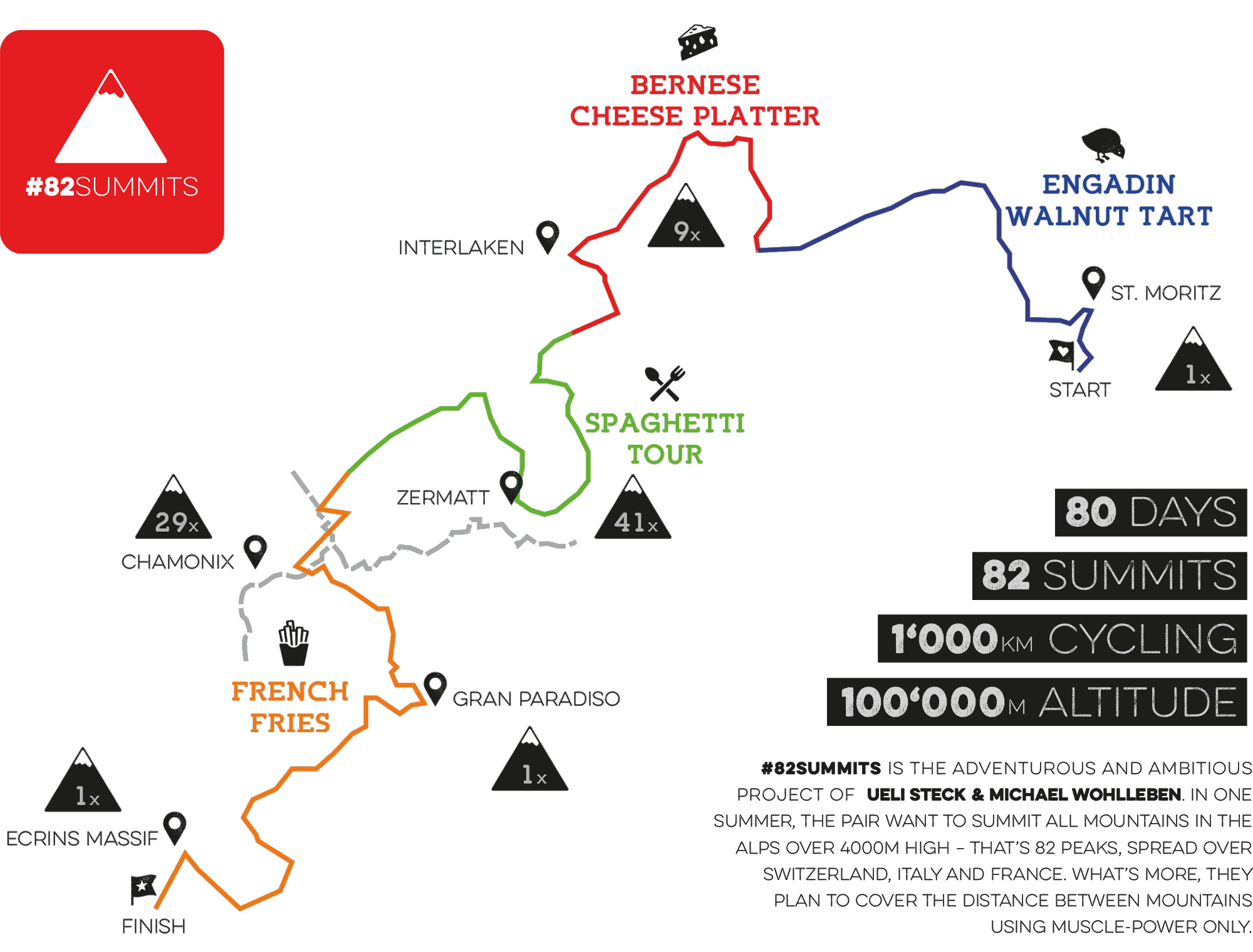 Registration to: ticket@samcam.ch
(with number of people. Seating is limited)
Friday,  September 11, 2015 19.30 o'clock
Tellweg 5, 3800 Matten near Interlaken, Switzerland
#82SUMMITS - THE ATHLETES
start am 09 Juni 13:00 Uhr
UELI STECK
Ueli Steck, born in 1976 in Langnau, Emmental started climbing aged twelve and first climbed the Eiger North Face aged eighteen. Since then, he's been gripped with enthusiasm for alpinism. After repeating classic alpine routes – even in winter or alone – he developed new routes, such as "The Young Spider" or "Paciencia", up the Eiger's North Face. He also completed first ascents in Alaska and on the Pumori in Nepal and the Gasherbrum II in Pakistan. In the Himalayas, Ueli Steck has climbed Everest without oxygen and Annapurna's South Face along a new route. The latter was also the sixth Himalayan peak of over 8000m that Ueli Steck has summited.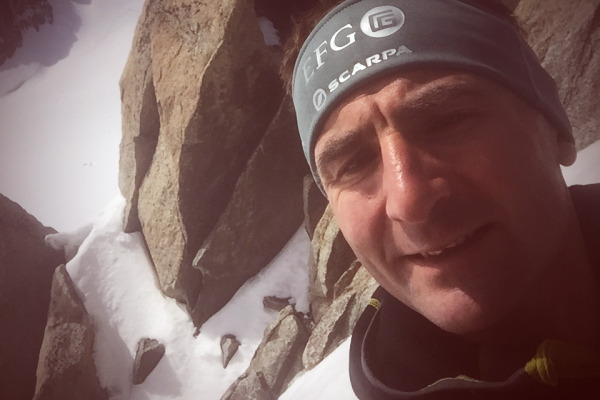 MICHAEL WOHLLEBEN
Michi Wohlleben, born in Augsburg, Bavaria in 1990, started climbing at 8 years old and climbed his first 4000m peak at fourteen. In his younger years he achieved first free ascents of big alpine tours such as "Antro.po.cene" 500m/8a in Morocco, "Geht's noch Doc" on the Plankenstein 250m/8a and "Hystrix" 250m/8a+ in Sicily. At 21 he became one of the youngest ever IVBV mountain guides. He also achieved difficult first ascents such as "Pray for Power" M14 or "Optimist" 1300m/M6. In March 2014 he achieved the first consecutive ascents of the three Drei Zinnen North Faces in winter, together with Ueli Steck, using the Cassin, Comici and Innerkofler routes. He climbed several 8c routes and 8b onsight, the Eiger North Face in a team in 5 hours and 5 minutes.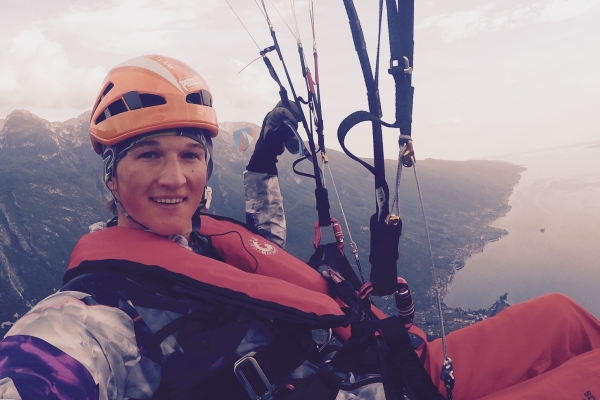 Robert Bösch will document the 82summits in photographs. The Swiss outdoor and action photographer has already documented many of Ueli Steck's extreme tours.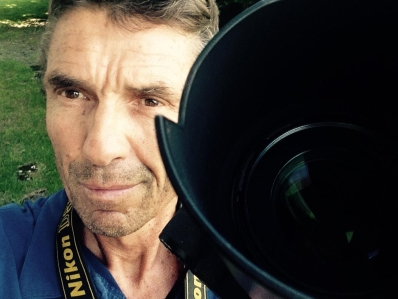 Daniel Mader is in charge of logistical support for 82summits. He's also responsible for live images and communication with the outside world. The Swiss man has already accompanied Ueli Steck on many of his extreme tours.